You are here:
Home
»
About Us
How We Differed
The web design world has been highly fragmented with companies operating in every city, and practically every town.  Charles River Web Connections, LLC (CRWC) has been around for over 10 years  and we have seen the come and go of various technologies, various standards, and a wide array of client requests.
It was not just about the technological solution to a problem, it was about the correct strategic decision that would work to solve the initial problem and improve efficiency to create a cohesive web presence.  Our philosophy was to build long term partnerships with our clients to help them grow.  Through a CRWC engagement, you got our technical expertise as well as  our business and operations experience. We worked with numerous clients taking their outdated processes and converting them into a more efficient and streamlined work flow using modern technology.
Our website is for informational purposes and history only.
From the Founder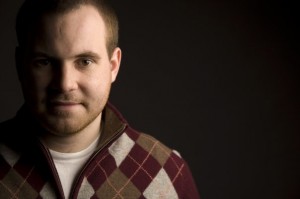 Thank you for taking the opportunity to get better acquainted with CRWC and me, RJ Sherman  – Founder and President of CRWC.  CRWC was founded in 2002 on the premise that there was more to web information management than just creating simple web pages and producing content to fill those pages,as the web is an arena enriched by dynamic content and building connections.  I worked to grow this company, working with a variety of different industries and overseeing a plethora of technology system implementations.
I worked on projects as small as a one page website all the way to running CRWC and working for years as the Chief Technology Officer and Chief Operating Officer at the up and coming company, BrandYourself.Com.  After honing my skills at BrandYourself and wrapping up my masters degree, I have returned to the consulting world.  You can connect with the RJ Sherman on LinkedIn, Twitter, or through his personal website.
Extended Team
Name:

Lukass Franklin
Title: Application Developer
Responsibilities: Lukass has been an outstanding programmer who is constantly coming up with creative solutions to problems. He is experienced with PHP, JavaScript,ASP, VB Script, RoR, Java, C, My SQL, Oracle, Access, PostgreSQL,dBase.

 Name: Jenifer Hawk
Title: Graphic Designer
Responsibilities: Jen has a wide background ranging from project management to working with various clients for their web design needs. She has experience with all aspects of graphic design including advertising, website design, and logo creation.